We have thought about the accessibility of our website . Barrier-free web design and the accessibility of our content underline our social commitment in communication and technology. With a focus on usability and accessibility , we make it possible for everyone to use our website without restrictions.
You will find our barrier-free tools at the top of our website.
Good readability of texts is based, among other things, on sufficient contrast between the foreground and background color.
This is particularly important for texts in small font sizes. Color blindness – such as the widespread red-green weakness – should also be taken into account. High contrasts also help in mobile use, for example, content remains recognizable outdoors despite direct sunlight.
Some users have trouble selecting small links and buttons. What still works with a mouse pointer quickly becomes a challenge when operated with a finger on a tablet or smartphone.
Blind people depend on images being provided with so-called alternative texts. A reading application uses such image descriptions for a voice output of the content. Search engines also evaluate these texts and include them in the ranking.
You can reach every user with easy-to-understand language. We especially recommend: short sentences, simple sentence structure and largely avoiding foreign words.
Websites consist of structural elements, for example a block for navigation and a block with the actual page content. Within these there are headings, continuous text or lists. Accessible pages have semantic markings for such structures. These help people with visual impairments to find their way around the site.
Source and further information:
https://www.aktion-mensch.de/inklusion/barrierefreiheit/barrierefreie-website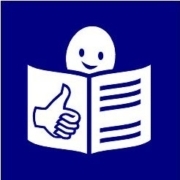 "© European Easy-to-Read Logo: Inclusion Europe. More information at www.inclusion-europe.eu/easy-to-read "
https://www.it-imhof.de/wp-content/uploads/2022/04/wheelchair-gdbbca215f_640.png
640
640
it-imhof
https://www.it-imhof.de/wp-content/uploads/2015/07/it-imhof-logo-wp.jpg
it-imhof
2022-04-03 13:49:34
2022-04-14 11:27:08
Accessible site